FHA Credit Guidelines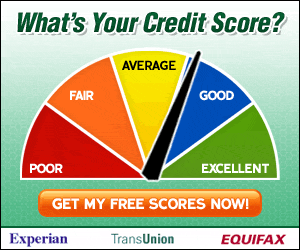 In analyzing a borrower's credit and applying the FHA credit requirement, past credit performance serves as the most useful guide in determining the attitude toward credit obligations. A borrower who has made payments on previous or current obligations in a timely manner represents a reduced risk. Conversely, if the credit history, despite adequate income to support obligations, reflects continuous slow payments, judgments, and delinquent accounts, strong compensating factors will be necessary to approve the loan.
When an underwriter looks at a borrower's Credit Scores, it is the overall pattern of credit behavior that must be examined rather than isolated occurrences of unsatisfactory or slow payments causing bad credit. If a borrower had a period of financial difficulty in the past, this does not necessarily mean that the loan will be denied, particularly if a good payment record has been maintained since.
When bad credit accounts are revealed, the underwriter is looking to determine if the cause of the late payments is due to financial mismanagement or extenuating circumstances. There is a big difference between these two items which will be discussed later
Most underwriters will ignore minor derogatory information occurring two or more years ago. However, major indications of derogatory credit, including judgments and collections, and any other recent credit problems, require sufficient written explanation from the borrower. The borrower's explanation must make sense and be consistent with other credit information in the file. Underwriters will look very closely to make sure that all dates correspond to the explanation
The basic hierarchy of credit evaluation is the manner of payments made on previous housing expenses, including utilities, followed by the payment history of installment debts then revolving accounts.
Generally, an individual with no late housing or installment debt payments should be considered as having an acceptable credit history unless there is major derogatory credit on his or her revolving accounts.
There is more to learn - continue here ....